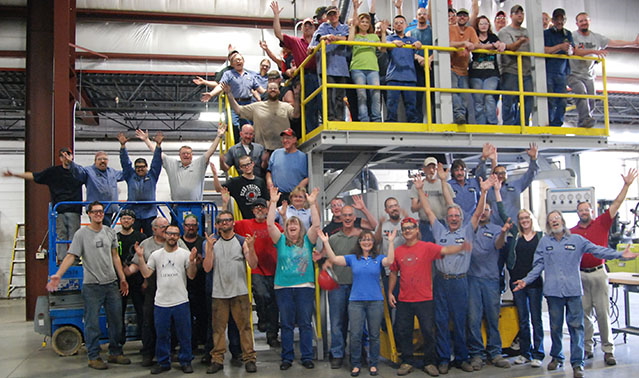 Build a Career at Kirsh Foundry
At Kirsh Foundry, you'll find a team-centered, clean and safe workplace where you can build a career, not just show up for a job. We're in demand by some of the country's most demanding manufacturers. We need quality workers who take pride in their work.
We're family-owned and managed, so we know what it means to be family-friendly. You will have a consistent schedule.
We offer paid time off in your first year and we'll help you build for your future with employer-matched 401K contributions and solid health and dental insurance, among other quality benefits.
To learn more about working at Kirsh, contact Elise Gugala at jobs@kirshfoundry.com.